GEORGE SOVEEN
CHIEF EXECUTIVE DESIGNER,Graduate in Interior Designing & Commerce
After completing his studies from Ex-In, he started with Exterior Interiors Pvt Ltd based in Kolkata. His experience of 11 years extended to Dearch Architects, based in Delhi, Mark Interiors, Dubai and Ajit Associates Kochi. Later in 2009 he co founded Fogalom Designs and in 2013 he, along with his wife established AETAS DESIGNS
George has completed his graduation from MG university in Commerce and further studied interior designing from Ex-In.
George had played a remarkable role in projects he had handled before the establishment of AETAS Designs which include Fun City Dubai, Atlanta Jewellery By Malabar Gold Dubai, Al Manama Shopping Centre Sharjah, Gold Souk Kochi, Asianet Communications Kochi, Car Showrooms & Office Spaces for Popular Automobiles and Sai Services, Dell Computers, Axis Bank,ICICI Lombard and various nationalised banks, Frankfinn Air Hostess Institute, Dream Hotel Kochi, Info Park Cherthala, Techno Park Trivandrum, Police Head Quarters Trivandrum, Commercial Projects for KSRTC, Riya Travels Kochi, Metal Communications Kochi, Vodafone Showrooms, TATA AIG Offices, Reliance Insurance, Showroom for TATA Ceramics and various other more. With the establishment of AETAS Designs he extended his passion towards Hotel interiors which include Arcadia Group of Hotels in Kottayam & Karukachal, Hotel Icon in Kottayam & Pathanamthitta, The Palms Hotel in Kottayam, Accord Habitat Builders Kochi and high profile residences.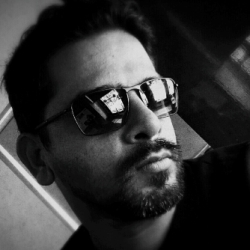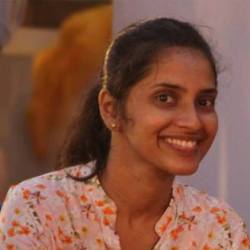 CISY SOVEEN
CHIEF ARCHITECT
After completing her diploma in Architecture she started her career with Foliage Architects. Her 5 years of experience was extended with Ajit Associates, Ecorythm and Menon Architects. Later in 2011 she joined with SFS in their special Interior Wing SFS VISTA. Now she is a Co founder of AETAS DESIGNS.
Education: Cisy has completed her B arch with IIA's special architecture program from SAP Chennai. Before heading for her degree in Architecture, she had completed Diploma in Interior Designing from Ex-In and further had studied Diploma in Architecture from Women's Polytechnic in Kalamassery.
Teachings: Cisy has a great passion towards teaching and she has worked as a Guest Lecturer in Women's Polytechnic, Kalamassery and has been a faculty in Sanskriti School of Interior Designing, Interior Designing Institute of Designer + Builders. Is currently associated with D-Zign School of Interior Designing, all based in Kochi.
Projects Involved: She has played a vital role in projects handled before founding of AETAS Designs, which include Interior Projects for SFS builders, Chakolas Apartment Edakochi, Gold Souk Kochi, Dream Hotel Kochi, Various National Level Competitions, Techno Park Trivandrum, Commercial Projects for KSRTC, Inverted Cube Commercial Project Kochi, Church of God Aroor, YWCA Hostel and many residential projects based all over kerala, which included renovation as well as new construction. With AETAS Designs she works over a number of renovation projects and other interiors.